Reviews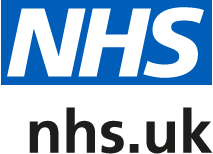 updated at 12:06pm on 18/06/2019
by Anonymous gave Bute House a rating of 5 stars
Flu clinic
I went to the flu clinic yesterday.

Although it was very busy it was very efficiently run. We joined the queue, filled out a brief form and within a surprisingly short time were in and out.

I hate needles but the nurse was so efficient I literally didn't feel a thing. All the staff were friendly and helpful (as usual)

I know it's trendy to knock the NHS but I really can't fault Bute House. Due to long term medical conditions I visit the surgery quite often and I think you are all doing a sterling job!
Visited in October 2018, Posted on 09 October 2018
by Kirsty Sturman gave Bute House a rating of 5 stars
Wonderful surgery with excellent customer care
The communication with clients and customer care here is absolutely great. No matter how busy the practice is, every person you deal with is kind, courteous and helpful.
Visited in May 2018, Posted on 22 May 2018