Greener Surgery
As a surgery we are committed to reducing our carbon footprint and greenhouse gas emissions to protect our planet.
A big cause in Healthcare of greenhouse gas emissions are aerosol inhalers like Ventolin, Clenil & Salamol.
Did you know that using a whole aerosol inhaler like Ventolin can produce the same amount of CO2 greenhouse gas as driving 175 miles in a small car, a huge contribution to global warming?!
GOING GREEN and changing to a dry powder inhaler reduces these CO2 emissions to the equivalent of driving 4 miles!
THINK GREEN!
At your next annual review or before for some, we will talk to you about switching your inhaler to a dry powder inhaler, which as it happens, are much easier to use and most have a dose counter!
Don't forget…always take your old inhalers to a pharmacy for safe disposal, NEVER throw them away in your household rubbish.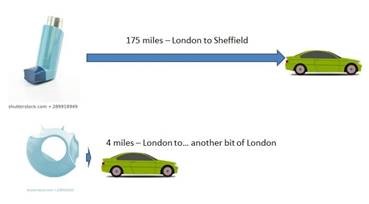 Published: Jan 26, 2022