Flu & Pneumococcal Immunisation
Does Age Affect The Risk Of Flu?
Yes. If you are aged 65 years or over or you are at higher risk.
Who Is At Risk?
If you are aged 65 years or over or if you are on regular inhaled steroids
If you have a chronic respiratory disease (including asthma)
If you have chronic heart disease
If you have chronic renal disease
If you are diabetic
If you have a weak immune system
If you live in a long-stay residential or nursing home
If you have a chronic liver disease
If you are a carer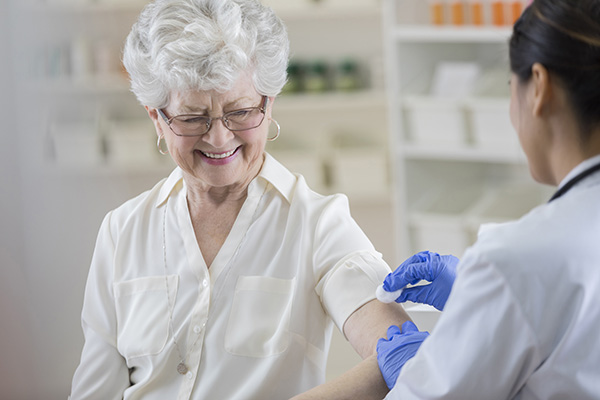 Under 65 Flu Vaccination
For the 2020/2021 Flu season anyone aged between 50-64 will be eligible to have a flu vaccination, as well as the usual at-risk patients. We are using two difference vaccines, please see the leaflets below if you would like more information about both vaccines.
Do I Need To Be Protected Against Pneumococcal Infection?
Everybody aged 65 and over should now be immunised to help protect them against pneumococcal infection which can cause diseases such as pneumonia, septicaemia (blood poisoning) and meningitis. Please phone the surgery during September to make an appointment if the above applies to you.
Pregnant women & the Flu Vaccination
It is recommended that all pregnant women should have the flu vaccine, whatever stage of pregnancy they're in. This is because there is good evidence that pregnant women have an increased risk of developing complications if they get flu, particularly from the H1N1 strain.
Studies have shown that the flu vaccine can be safely and effectively given during any trimester of pregnancy. The vaccine does not carry risks for either the mother or baby. In fact, studies have shown that mothers who have had the vaccine while pregnant pass some protection to their babies, which lasts for the first few months of their lives